The Gala includes the presentation of awards and recognition to different companies and entities of the territory.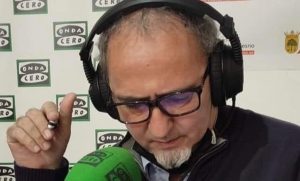 On Friday 17 November 2023, at 8 pm, the Hotel Doña Mafalda de Castilla in Plasencia will host the VI Edition of the Red Empresarial Gala.
At this ceremony, the Extremadura Tourism Cluster will award the Tourism Business Improvement Award to Vicente Pozas Mirón, a journalist specialising in tourism, blogger and nature photographer.
Vicente Pozas currently works at Onda Cero Radio Extremadura, where he is the director of the tourism programme Gente Viajera por Extremadura; he is also CEO of the company VP Comunicación Turística, editor-in-chief of the tourism magazine Destino Extremadura, author and head of the hiking blog Andando Extremadura, and scriptwriter of tourism audiovisuals.
As far as his experience is concerned, he has been working in radio for 36 years, 22 of them doing the programme Gente Viajera, and 16 editing the magazine Destino
Extremadura magazine. He has also been president of the La Vereína Hiking Club, and is currently vice-president of the GR100 Hiking and Mountain Club. He is also an expert in the design and layout of hiking routes, a low and medium mountain guide, and an organiser of hiking routes and treks.
His professional achievements also include the following: more than 200 hiking routes commented, signposted and photographed in the blog andandoextremadura.com; several collective photography exhibitions; author of the series 'Cáceres pueblo a pueblo' (Periódico Extremadura, 2004-2005); and numerous articles on tourism and hiking in the specialised press.